CHIEF EXECUTIVE OFFICER & BOARD MEMBER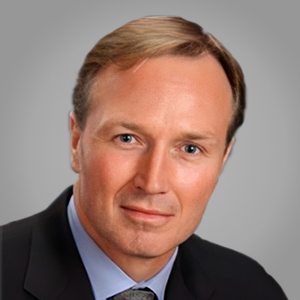 Kevin Heyeck is a seasoned biopharmaceutical executive and serial entrepreneur with over 25 years' experience building venture backed life sciences companies, with an extensive worldwide deal sheet. He is co-founder of Cru Bio and prior to Chimeron he was in venture capital investing in early stage life science companies, most recently as Senior Managing Director of 120 Capital.
Previously he headed corporate and business development for multiple innovative life science companies including Allocure, Vitae Pharmaceuticals and Pharmacopeia. Kevin began his career at Harvard University's Office of Technology Licensing. In addition to Chimeron, his current and past Board memberships include UAMS Bioventures, HiberCell, Ultivue, and Board observer of Iteos.